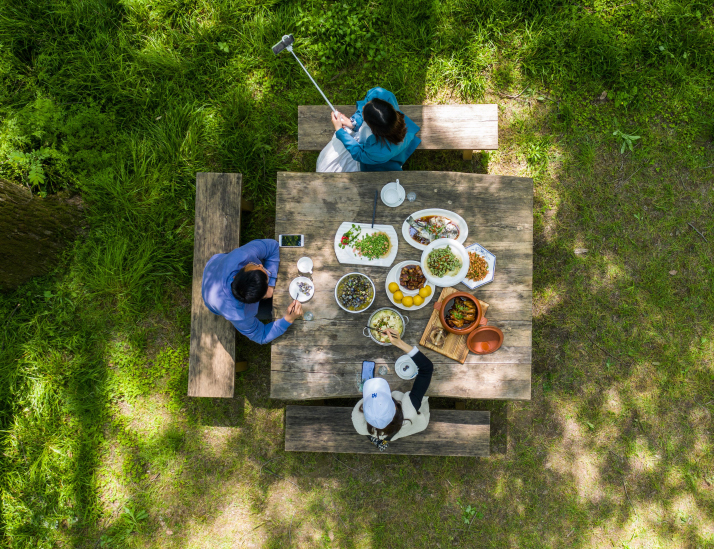 Staff members of Dongzhou Sub-District Office present dishes with local features via live-streaming on Xinsha Island in Hangzhou, Zhejiang Province of east China, on April 15 (XINHUA)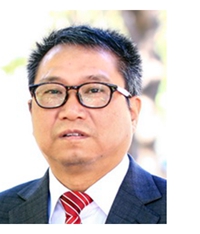 While the SARS virus in 2003 and the 2008-2009 global economic crisis both affected the global tourism industry to different extent, the impacts of the events were far from severe compared with the novel coronavirus disease (COVID-19) this year, which has brought about a widespread contraction and great uncertainties. According to a report released by the United Nations World Tourism Organization (UNWTO) on May 20, all of the global destinations continued to have restrictions on travel in place, and 72 percent were completely closed to international tourism.
Current scenarios point to possible declines in tourist arrivals of 58 percent to 78 percent for the year. The lockdowns will lead to a loss of 850 million to 1.1 billion international tourists and $910 billion to $1.2 trillion in export revenues from tourism, and put 100 to 120 million direct tourism jobs at risk, it said.
The slump in the tourism market can be attributed to weak economic performances due to the global spread of the COVID-19 pandemic, for the development of the market is closely related to consumers' expectations and business environment. In light of this, only through eliminating the pandemic and driving economic recovery can the tourism industry be revived.
To drive the recovery of the tourism industry, countries are expected to maintain virus containment measures to raise confidence of tourists while avoiding de-globalization and regional protectionist practices. Although the epidemic has affected the market environment, it has also prompted a transformation in the business modes of the tourism industry. To reconnect its tourism industry with the global market, China needs to further develop its travel attractions to draw international tourists.
New measures
In the short term, related departments in China can support tourism enterprises through temporarily reducing, exempting or deferring taxes and fees. Tourism enterprises can also share idle employees of other firms. However, joint efforts on the transformation of the tourism industry are key to its sustainable growth.
Demand for safe and family-oriented travel will grow among Chinese tourists after the epidemic, with an increase in self-driving and short-distance tours. Virtual and healthcare tourism as well as rural travel will also become more popular.
While group tours may see a decline, growth in self-driving tours will spur the car rental industry. The demand for dining separately and visiting open-air scenic spots will also rise. Due to the economic impact of the epidemic, low-cost and recreational tourism with pre-order services will become a new craze.
With the application of new technologies such as big data, artificial intelligence, cloud computing, virtual reality (VR) and augmented reality (AR), virtual tourism may gain popularity after the epidemic. By improving tourists' experience, new technologies have proven to be useful in meeting the demands of people staying indoors due to epidemic-induced travel restrictions. When many museums were shut down across China over the past months, new technologies were used to show museum exhibitions online.
In the post-epidemic period, virtual travel to artificially developed zones imitating the environment of different regions in themed parks and tourist attractions will emerge as a new mode in the tourism industry. Home-based virtual experience facilities such as simulated space and ocean cabins are also expected to become key points of interest.
Although not able to fully replace human services, unmanned tourism services can help reduce costs as well as face-to-face contacts and improve cleanliness, which is another promising trend. In 2018, Internet giant Alibaba opened FlyZoo Hotel, which uses robots for automated check-in, in Hangzhou, Zhejiang Province in east China, where the company is headquartered. Besides providing tourists with novel experience, such hotels can improve self check-in, hotel services and security for further development.
The combination of short videos with travel can also generate new tourism resources. Since the number of short video users has grown rapidly during the epidemic, tourism industry can make full use of big data platforms to meet personalized needs of customers and adopt social media platforms to introduce tourist attractions and relevant products and services. For example, guests can be invited to try the facilities of a hotel and live-stream the internal environment to attract tourists.
After the epidemic, the demand for elderly and health care tourism will also be quickly unleashed as the elderly and sub-health groups have become major consumers in the health tourism industry. Population aging in China presents immense opportunities for health tourism. China's older population has exceeded 200 million and is increasing by nearly 8 million per year. By 2050, senior citizens will account for one-third of the country's total population. China's elderly care industries are expected to have a market value of 7.7 trillion yuan ($1.1 trillion) in 2020 and 22.3 trillion yuan ($3.2 trillion) in 2030, according to a forecast by the Qianzhan Industry Research Institute in 2019.
Many younger people with sub-optimal health condition may also seek to improve their health through travel and leisure activities. Beijing and Shanghai municipalities and Guangdong Province have the highest numbers of people in sub-optimal health.
The Chinese Government has unveiled several outlines on developing health service industries and tourism zones with healthcare services since 2013, but health travel by middle-class groups still remains to be explored.
Tourists on a beach in Sanya, Hainan Province in south China, on May 2 (XINHUA)
Tourism magnets
Besides exploring new modes, China should also enhance tourism zones with international competitiveness, such as Hainan Province in south China. While the proportions of international tourists in Hawaii, Jeju Island and Cancún have reached 30 percent, 25 percent and 52 percent of the total tourists, respectively, that of Hainan is less than 2 percent. Local tourism products and services in Hainan are also expensive and lack distinctive features.
Hainan Province cannot just rely on preferential policies to develop its tourism industry. In the post-epidemic period, it should seek innovation and develop itself into an international tourism center while maintaining local features. It needs to boost tourism by hosting major international events and exhibitions like the Boao Forum for Asia, building world-class themed parks and tourist resorts, enhance high-end travel activities including healthcare travel, yacht cruise as well as honeymoon and night tours, and expand duty-free shopping policies. To develop tourism with local features, Hainan can promote the folk culture of the Li and Miao ethnic groups and organize distinctive cultural activities.
Moreover, it needs to shift from a tourist resort to a tourism hub in which the cities of Sanya and Haikou can become the key sources of capital and tourism information. The province has attracted over 50 million tourists since 2015, 60 percent of whom have mainly visited Haikou and Sanya. The two cities can develop high-level consumption centers and help drive tourism in other cities of the province.
To turn itself into an international travel center and boost its free trade port, Hainan needs to serve as a pilot zone for China's tourism industry development, draw on the experience of other countries and regions such as Singapore and Dubai and encourage the application of new technologies. Apart from supporting the healthcare and recreation industries, it needs to consider new policies to further develop its free trade port, such as zero tariffs, simplified taxation systems, low tax rates and visa-free entry, so as to become an exemplary model of tourism development.
The author is deputy director of the Experts Committee of the World Tourism Cities Federation
(Print Edition Title: From Resumption to Renewal)
Copyedited by Madhusudan Chaubey
Comments to dengyaqing@bjreview.com