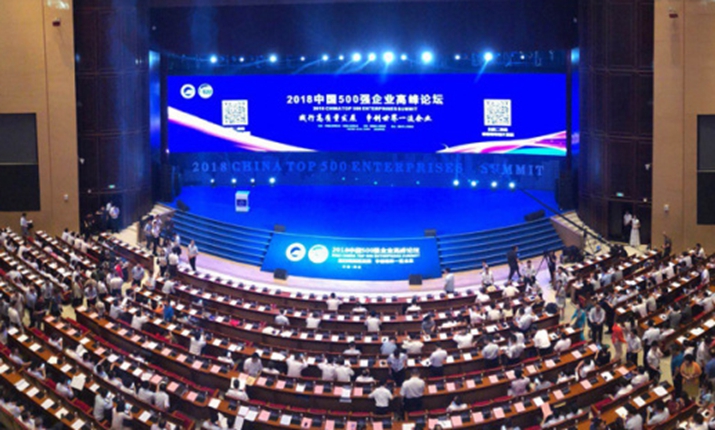 The 2018 Top500 Enterprises Summit was held in Xi'an, Shaanxi Province from September 1 to 2, 2018 (CE.CN)
The list of the top 500 Chinese firms has been unveiled on September 2, 2018 at the 2018 Top500 Enterprises Summit hosted by the China Enterprise Confederation and China Enterprise Directors Association, reports the People's Daily.
The total revenues of the 500 companies on this year's list comes in at roughly 71 trillion yuan ($10 trillion), equaling 86 percent of China's overall GDP this past year. State Grid, Sinopec and PetroChina top the list, with more than 2 trillion yuan ($292.6 billion) each in business revenues.
A total of 172 companies on the list have incomes of more than 100 billion yuan ($14.63 billion), 15 more than were on the list last year.
The most lucrative firms are found in the finance, telecom, internet and real estate sectors.
Seven of the 10 most profitable companies on the list are banks.
One third of the 500 companies are based in Beijing, Shandong and Jiangsu Provinces. Huawei, Founder Group and China Unicom hold the most patents among the companies on the list.
(CRI.cn September 2, 2018)