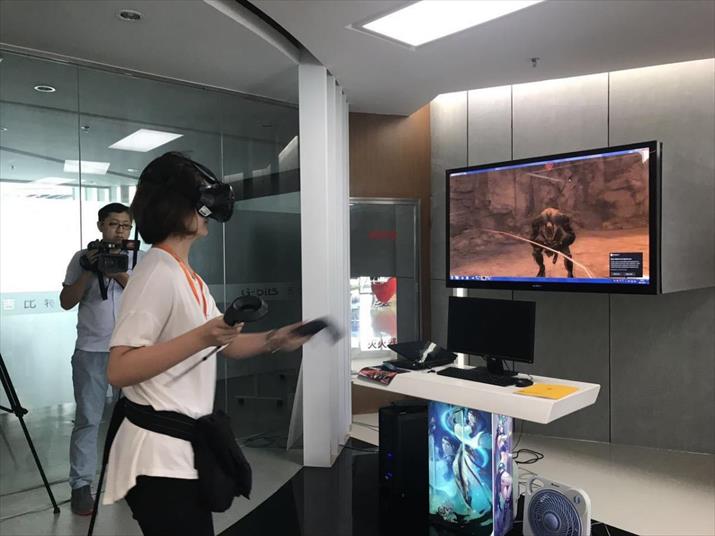 A visitor tries a virtual reality-based game developed by G-bits Network Technology Co. Ltd. based in Xiamen, Fujian Province (MA LI)
In 2008, some young entrepreneurs, filled with the idea of making everybody look prettier in photos, set up a company in Xiamen, a coastal city in southeast China's Fujian Province. The company was named Meitu, which literally means "pretty pictures."
Within just a few years, it has attracted tens of millions of users both in China and abroad and has even developed its own camera products. By December 31, 2016, Meitu's apps had been activated on about 1.1 billion devices, and they had a combined 456 million monthly active users. Customers are attracted to not just the image processing, which can precisely detect and recognize human faces and facial features, but also the ability to share short videos online.
On average, these apps process around 6 billion photos and stream 7.9 billion live video feeds every month. Through big data analysis, Meitu can understand the preferences of different users, provide personalized recommendations, and constantly optimize the user experience.
Now, Meitu has about 500 million users overseas and is promoting localized services in Japan, the United States, India, Brazil and European countries.
"We are very happy to see the impact Meitu has in expanding overseas from China," Deng Lijun, Chief Public Relations Officer of Meitu told Beijing Review. "Our goal is to make the world look more beautiful with new technology. Meitu has now formed a chain for this 'beauty business,' including both software and hardware."
The Ninth BRICS Summit will be held in Xiamen on September 3-5. The five countries involved all have Meitu users—85 million in India, 23 million in Brazil, 10 million in Russia and 3 million in South Africa.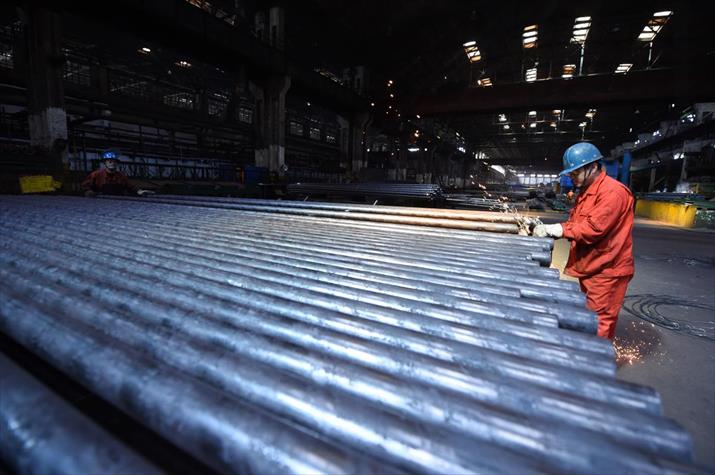 A workshop of the state-owned Fushun Special Steel Shares Co. Ltd. in Fushun, northeast China's Liaoning Pronvince (XINHUA)
Booming and promising
In recent years, Xiamen has accelerated the development of hi-tech and new industries. Now 1,225 state-level hi-tech companies are based in the city. Xiamen Software Park, where Meitu is located, is home to 2,671 companies, including 50 listed companies, whose combined revenue for 2016 was 70.12 billion yuan ($10.52 billion), an increase of 20.3 percent compared with that in 2015.
"Many companies, including Meitu and G-bits Network Technology Co. Ltd., have developed well and fast and played a very important role in promoting the development of Xiamen Special Economic Zone," said Huang Qiang, Executive Vice Mayor of Xiamen, in an interview with Beijing Review.
G-bits is a state-level key software company engaged in the planning, development and operation of online games. Since its foundation in 2004, it has developed many products based on traditional Chinese culture. On the ranking of 52 highest-earning app store publishers of 2016 released this March by APP Annie, a leading data analysis company in the United States, G-bits is listed in 47th place.
Chen Yiwei, 33, is chief game planner at G-bits. Ten years ago, when he was a newcomer to the company, he was just a game fan. Now, he is a team leader in technology research and development who has deep insight into the online game market.
"My major in college was software engineering. I decided to work in this company as I'm a fan of a game it developed," Chen said. "At that time, the research and development team had fewer than 100 people. Now, we have more than 400. Many stay due to the company's promising future."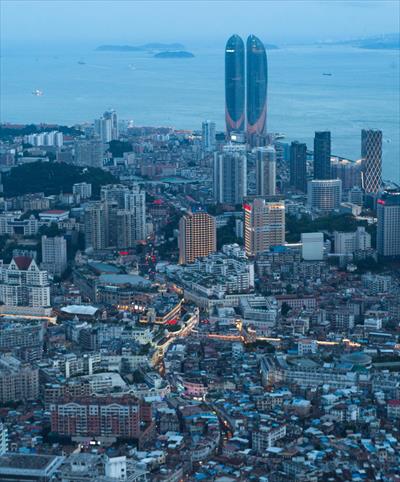 A bird's-eye view of Xiamen, Fujian Province (XINHUA)
Internet legion
Over the past years, Xiamen has actively introduced advanced technology and high-caliber professionals to develop cultural and creative industries, which is a big advantage for Chen and his team in terms of independent research and development. The preferential policies that the Xiamen Municipal Government provides in tax reduction and office rental have given them more confidence in settling and developing in Xiamen.
Chen said G-bits' games have attracted fans from many countries including Viet Nam, Indonesia, and the United States.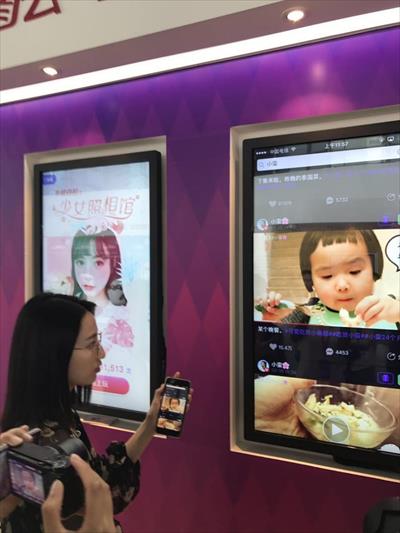 A Meitu staff member demonstrates the company's app (MA LI)
"People say we have an 'Internet legion' in Xiamen. This 'legion' gradually developed over many years and expanded explosively in more recent times," Huang said.
On the latest list of China's top 100 Internet companies, five are from Xiamen. The city's software and information industry has increased 29.8 percent annually on average from 2006 to 2016.
Meitu, for example, had only around 20 employees when it was founded in 2008, and its revenues were just over 1 million yuan ($142,800). Now, the number of employees has increased to over 1,800, and 94 percent are not locals. Its revenue reached 2.3 billion yuan ($328 million) in the first half of this year.
"The innovative development of Xiamen's software and information service industry has played a very important role in adjusting Xiamen's industrial structure and has injected new vitality into the city," Huang said.
Copyedited by Chris Surtees
Comments to yaobin@bjreview.com