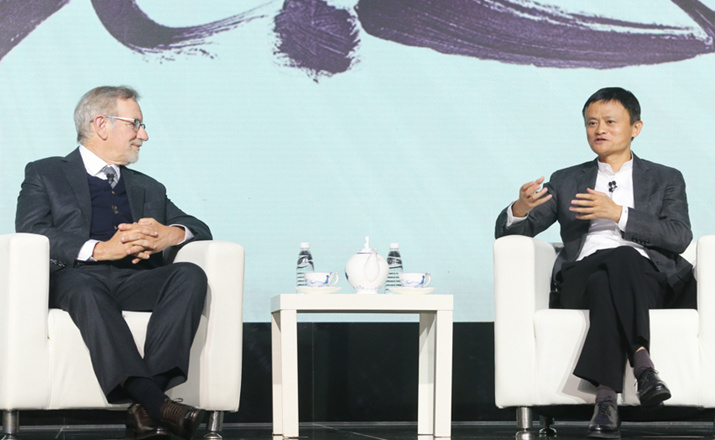 Jack Ma (right) and Steven Spielberg at a press conference on strategic partnership in Beijing on October 9, 2016 (WANG BO)
Alibaba Pictures, the entertainment company partially owned by Alibaba Group, announced that it had acquired a minority stake in Amblin Partners.
According to the announcement, the two companies will co-produce and finance films for global and Chinese audience, as well as collaborate on the marketing, distribution and merchandising of Amblin Partners films in China.
Alibaba Pictures will also send a representative to join Amblin Partners' board of directors.
Amblin Partners is a content creation company formed by DreamWorks Studios, Participant Media, Reliance Entertainment and Entertainment One.
Steven Spielberg, chairman of Amblin Partners, and Alibaba Group's executive chairman Jack Ma welcomed the partnership.
"Our vision is to inspire and entertain audience through creativity and imagination both here and around the world," Spielberg said.
"Among Chinese consumers, there is an increasing demand for premium global content. I believe this collaboration can serve as a cultural bridge and have a positive impact on the next generation of Chinese consumers," Ma said.
(Xinhua News Agency October 9, 2016)