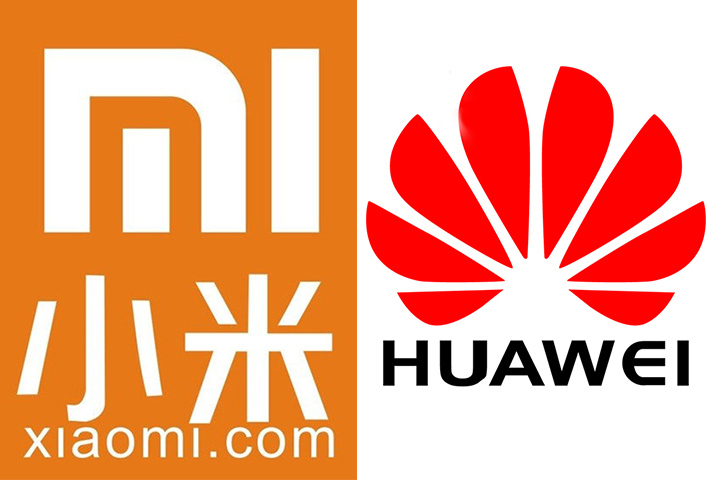 (FILE)
Competition between China's two largest smartphone makers is toughening up, as both scramble for a bigger share of the world's largest smartphone market with new device launches on the same day.
On May 10, Xiaomi released a 6.44-inch smartphone, yet another new line for the Beijing company, in addition to its Mi series and budget device RedMi.
The phablet, called Mi Max, will be priced from 1,499 yuan ($225) to 1,999 yuan ($300) when it goes on sale on May 17. Xiaomi launched a number of budget devices under its RedMi lines last year as it attempted to retain its premier position in the China market.
Xiaomi made its name through high-spec at low prices. Most of its phones released over the past five years have been priced around 2,000 yuan ($300), a fraction of the price of an iPhone or high-end Samsung.
Just a few hours after the Xiaomi launch, Huawei unveiled a new model in its Honor range. The Honor V8, comes with dual cameras and a proprietary chip and is more expensive than its competitor, with the cheapest version coming in at 2,299 yuan.
Huawei has attempted to build a premium brand closer to the iPhone with its P and Mate series, similar to the Galaxy and Note series from Samsung. These devices have helped Huawei to challenge Xiaomi's dominance.
According to research firm Strategy Analytics, Huawei shipped 16.6 million smartphones in Q1, the most among all smartphone makers in China. Xiaomi came in only third place with 12.8 million, and Apple the fifth, with 11.5 million.
OPPO and Vivo are emerging as new rivals. OPPO ranked the second in Q1 with shipments hitting 13.2 million. Vivo shipped 12.5 million units.
Xiaomi remained China's largest domestic smartphone maker by market share in Q1, according to marketing researcher Nielsen, but its share is being slowly chipped away by rivals. The gap between Xiaomi and Huawei had narrowed to less than 1 percentage point as of March, according to Nielsen data.
The competition, according to Strategy Analytics, comes mostly in the mid-range market, which both Xiaomi and Huawei will attempt to woo with their new devices.
(Source: Xinhua)