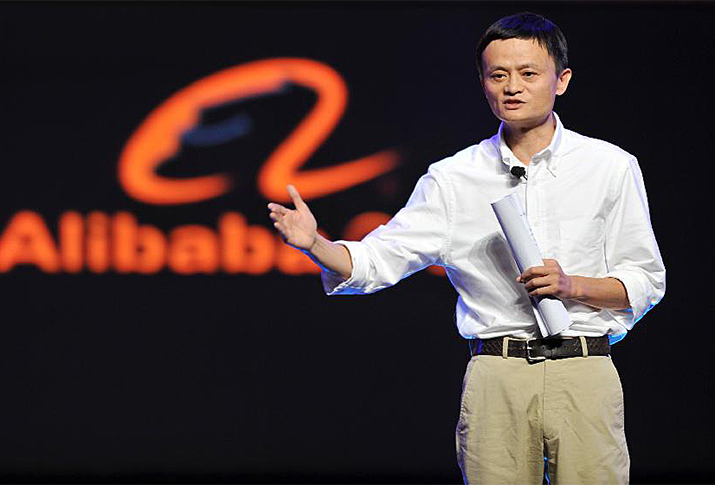 Jack Ma, founder of Alibaba Group (FILE)
Chinese E-commerce giant Alibaba Group has officially become the world's largest retailer, with its gross merchandise volume (GMV) surpassed 3 trillion yuan ($475.89 billion), in the last financial year ending in March.
This means the world's largest retail market place has shifted from offline to online. Traditional offline retail giants like Wal-Mart and Costco have been outperformed. Walmart posted revenue of $482.1 billion in the recent fiscal year.
Alibaba was born in a time of data technology. Its growth has mainly been supported by new technologies like big data, cloud computing, online payment and credit systems, as well as smart logistics.
By applying these technologies, Alibaba managed to create a platform that allows online and offline businesses to co-exist.
Currently, a new real economy based on new technologies is expanding.
Alibaba's next target is to reach 6 trillion yuan ($926.4 billion) in transaction volumes by 2020 and to improve efficiency for retailers. In this way, they will push forward commercial reforms with new technologies.
Alibaba's CEO Zhang Yong said more and more retailers are embracing E-commerce and that Alibaba will keep building the online platform for their partners.
(CRIENGLISH.com April 6, 2016)