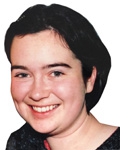 For decades China's financing institutions lagged behind other major world powers. Cash was king and the only credit cards you would see were issued by foreign banks. Now, the average smartphone has become a platform for cashless transactions in China as the innovative online finance sector grows by leaps and bounds, surpassing adoption in the United States and offering a glimpse into how mobile banking will change the world.
Instead of credit cards, many Chinese consumers buy money-market funds and pay for services, meals, transportation and goods through a simple phone app. Nearly one-quarter of China's population--bigger than the entire U.S. population--made payments online in 2015 and mobile payments this year will total $213 billion, according to Euromonitor International. By 2017, the total could be upwards of half a trillion dollars.
Alipay, the country's biggest payment service provider with 400 million users, is an affiliate of Alibaba Group Holding Ltd. Though services such as Apple Pay, Google Wallet and Samsung Pay are just beginning to find market traction in the United States, Alipay is ubiquitous and trusted in China. Alipay claims that 65 percent of online payment transactions last year in China were made on mobile devices, up from 49 percent in 2014. The explosion in online financing in China has rippled through the global markets. Already, global brands such as Bloomingdale's, Macy's and Ann Taylor have begun accepting Alipay on their e-commerce websites.
More remote areas of China are adopting new technology at an even faster rate. In the Tibet Autonomous Region, 83 percent of online payments are made via mobile devices, due to a lack of brick-and-mortar businesses.
Even traditional red envelopes, hongbao, filled with cash for the Lunar New Year are coming online. On February 7, on the eve of the Chinese New Year, a record 8 billion digital hongbao were exchanged, eight times the number gifted last year through WeChat's payment application owned by Tencent Holdings Ltd. WeChat has over 650 million users.
In New York's Times Square, WeChat users had the chance to win e-hongbao by shaking their smartphones in front of digital Tencent billboards.
Fighting fraud
In addition to payments, online peer-to-peer (P2P) lending is also taking hold in China. Such lenders, which connect investors with borrowers through online networks, are set to make $33.2 billion in small loans this year, according to the Wall Street Journal, 43 percent more than in America. That number could triple over the next two years, according to Morgan Stanley projections.
Some 80 percent of small and medium-sized enterprises have also eschewed big bank lending for microlending platforms, and the default rate has been below 1 percent, said Huang Yiping, deputy dean and professor at Peking University's National School of Development, at the annual China Economic Forecast sponsored by the National Committee on U.S.-China Relations. However, "problem platforms" are growing.
New regulations and have been issued to limit what payment platforms can do in China in an attempt to limit cases of corruption and fraud that are already tainting the young industry. In Guangdong Province, authorities solved a P2P fraud case in September 2015 in which more than 90 people in Guangdong, Shanghai and nine other provinces had been cheated of more than 10 million yuan ($1.54 million).
"The opportunities and the risks of Internet finance are proportional, which means they are both immense," said Joe Ngai, director and managing partner of McKinsey & Co.'s Hong Kong office.
The proposed interim rules on P2P platforms include entrusting users' funds to traditional banks, but critics say the brick-and-mortar banking institutions aren't ready to serve Internet-based lending.
"Under such circumstances, the requirement that all funds should be held in custody by the banks is nearly impossible for most of the industry," Paul Shi, chief executive of data provider Wangdaizhijia, told The Wall Street Journal. "The government should provide a clear path to get there and sufficient time to ensure the industry makes a stable transition."
Regulators also proposed restrictions on allowing online P2P platforms to pool investors' money, illegally raise funds or harm public interest. The 12 prohibited actions include concealing risks of financial programs and using ambiguous language or other fraudulent methods to sell products. About 30 percent of the 2,612 P2P platforms have been labeled "problematic."
The author is a contributing writer to Beijing Review, living in New York City
Comments to yushujun@bjreview.com